A Picture of Perfection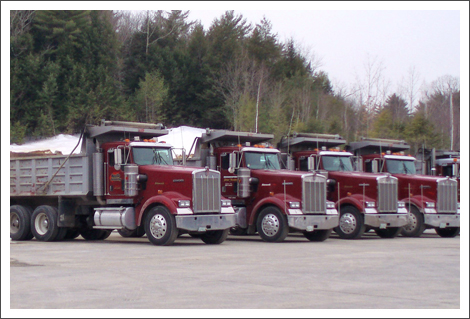 John E. Neville Excavating has a large selection of equipment allowing us to complete any job. Our equipment is kept clean and in good working order. We have our own hammers for hammering out ledge or large rock and also have a road widener attachment in order to place gravel along road edges quickly and effiently. We own a mobile crusher and screener, allowing us to crush and re-use material on site.This equipment enables us to provide a large variety of products such as crushed gravel, screened sand, crushed stone, rip rap and screened loam.
We Have the Following Equipment:
2012 Komatsu PC360LC Excavator (w/Hammer Attachment)
2005 Komatsu PC300LC Excavator (w/Hammer Attachment)
1999 Komatsu PC200LC Excavator (w/Hammer Attachment)
2010 Komatsu PC228 Excavator
2013 Komatsu PC138 Excavator
2009 Komatsu PC35 Mini Excavator
2005 Case 590SM Backhoe w/Sweeper Attachment (2)
2002 Komatsu D61 Dozer
2007 Komatsu D39 Dozer (2)
2002 Komatsu GD530 Grader (w/Road Widening Attachment)
2011 Komatsu WA470 Loader




1997 Komatsu WA380 Loader
2002 Dynapac Vibratory Roller/Compactor (2)
2004 Komatsu HM300 Articulating Rock Trucks (2)
2001-2007 Kenworth 10-Wheel Dump Trucks (5)
2000 Kenworth Tractor w/50 Ton Lowbed and Trailer Dump
Water Truck
One Ton Dump Truck
BR380 Komatsu Crusher
Viper Screening Plant
Nordberg Screener
Total Station for Layout and Grades





Get Our Services Today!
Call us now to engage our services.